The Show & Dinner Event, which by now has been held for several years, was a hit again.
This pre-Christmas season Virgin Oil Co., a restaurant located in the very heart of Helsinki, turned into a mystical speakeasy, catering for the traditional Show & Dinner event where customers are with a performance that has now become a tradition. On several nights the fully sold-out shows took the viewers to the Chicago of 1920s with its vibrant, chilling, and sexy atmosphere, and into the midst of gangsters enjoying the scene.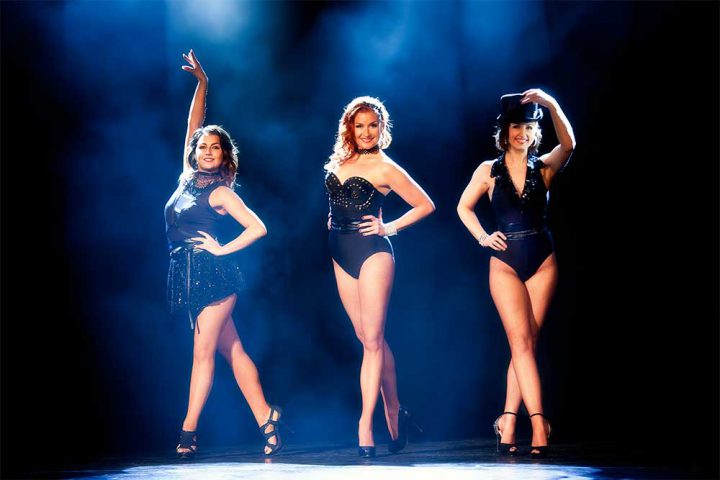 The owner of the speakeasy welcoming guests at the door
Customers were immersed into the right mood as soon as they entered the restaurant, as they were welcomed at the door by the owner of the speakeasy, Mr. Corleone and his showgirls. A musical-styled show held the public captive throughout the entire night, and received many laudatory reviews.
"It was easy to follow the show because there was little dialogue. Artful song and dance numbers held the spectators captive, and people were eager to join in games, and embrace the mood," appreciates Taru Aalto, Virgin Oil Co's shift manager, and the person in charge of the Show & Dinner events.
Show & Dinner was performed to the audience for altogether 22 times, and it was attended by around 3500 people. Some of the attendees were companies, but many were individuals and smaller parties. The company in charge for the performances was Uniq Entertainment. The soloists of the show were Mia Renvall and Tidjân Ba.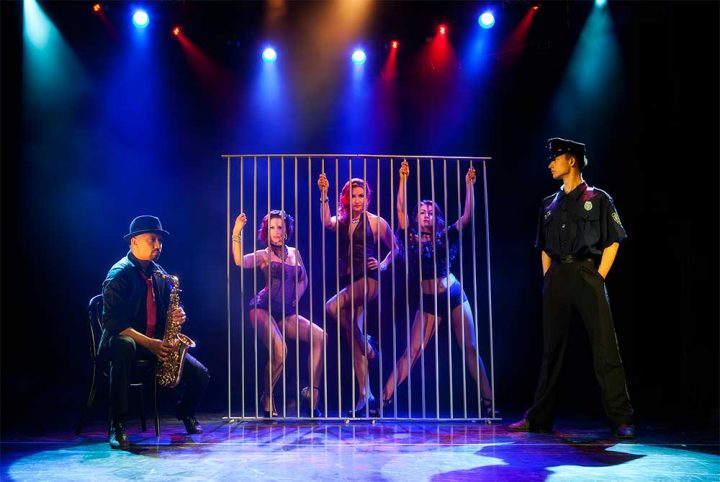 The concept of the next year's menu is already in the works
In addition to the performance, the dinner also plays an important role. It was designed by the Chef of Virgin Oil Co. Ville Päivätie. The buffet table served cold hors-d'oeuvres as well as a hot entrée, and it was designed based on the feedback received after the last year's event. The showier offering received many compliments, and was clearly appreciated by the guests.
"The Show & Dinner event will be held again next year, but the more specific themes and details are still being worked on. However, the process of putting the menu together has already started, so you are welcome to experience an energetic and splashy show again next year," says Taru Aalto
Check out more detailed description of Night in Chicago – Show & Dinner production here.