A hybrid event combines the best features of live and virtual events into a single functional whole
When a live event is well designed, it is easy to realise as a hybrid one by combining it with the benefits of a virtual event. This will allow participants who would not be able to attend the event in person to experience the atmosphere of the event the same way it is experienced by those present.
Thus, a hybrid production offers a possibility of enjoying a holistic experience of the live event, regardless of your location, so that you can also feel the near authentic atmosphere of the live event from your home sofa or office terminal and participate in the experience from wherever you are.
In addition to live and virtual events, we specialise in production of hybrid events and have done them with great success. We would be delighted to help you with hybrid implementations, so get in touch and we will realise the production that suits your needs – taking all your needs and wishes into account.
Hybrid events in pictures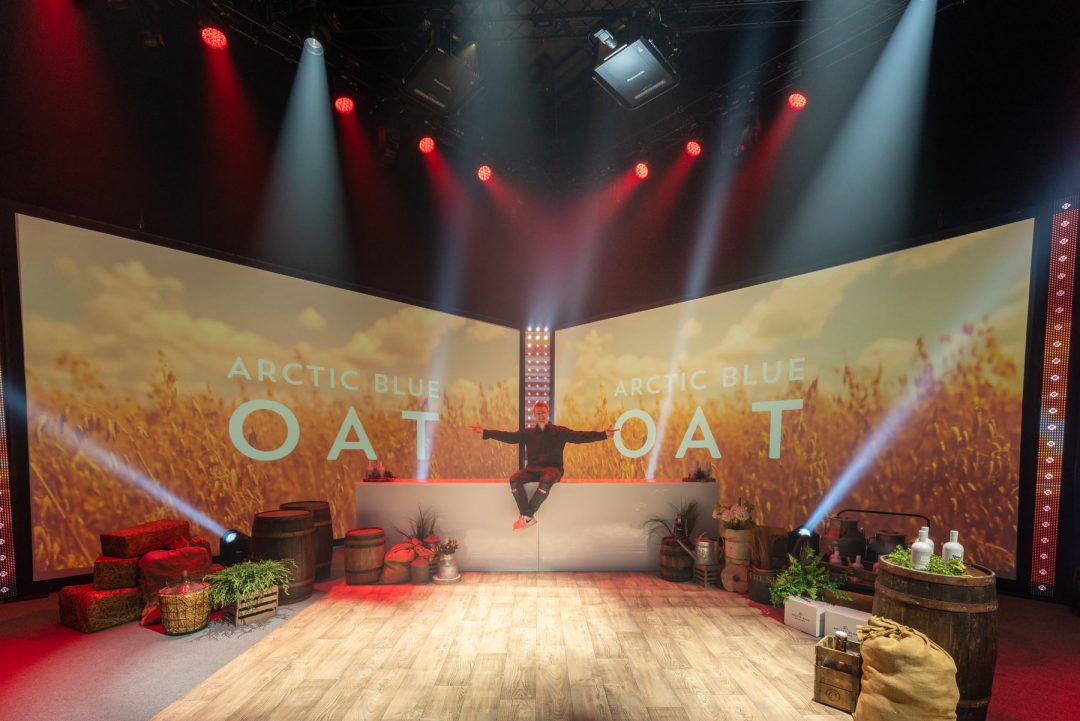 Virtual launch of a beverage
UNIQ – Entertainment had the pleasure and honour of producing the virtual launch of this unique beverage developed in Finland.